MTN's History
In 1929, Mr. Glenn L. Martin, a pioneer aviation designer and constructor, purchased 1,260 acres twelve miles east of Baltimore for the purpose of creating an aircraft manufacturing site for the Glenn L. Martin Aircraft Company. One of the first aircraft produced at Martin was the B-10, in 1932, which brought the company of the Collier Trophy. Construction of three runways, Hangars 1-2-3, and the Airport Administration Building took place during 1939-1940. Hangars 4-5-6 and the Strawberry Point Hangar were completed in 1940-1941. The China Clipper, PBM flying boats, B-26 bomber and Martin Mars were produced in these facilities. During the post-World War II period, the Martin 202 and 404 commercial transports, as well as jet-powered aircraft, were produced. The Martin Company consolidated with the American Marietta Corporation in September 1961 to form the Martin Marietta Corporation. The acreage devoted to airfield use, namely 747 acres, was sold on September 20, 1975, to the State of Maryland. In its role of fostering and developing aviation, the State's purpose in purchasing the Airport was to ensure the retention of a General Aviation facility close to Baltimore.
The Maryland Aviation Administration operates the Airport on behalf of the Maryland Department of Transportation. MTN is a General Aviation Reliever Airport.
Located at Martin State Airport, and operated by dedicated volunteers, the Glenn L. Martin Maryland Aviation Museum was founded in 1990. Visit the museum's website for more information.
MTN's Leadership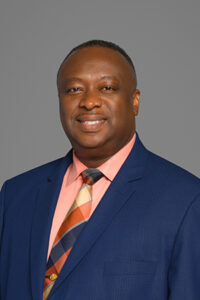 ALFRED (AL) POLLARD, A.A.E., Chief, Division of Martin State Airport Operations and Maintenance, has served the Maryland Department of Transportation Maryland Aviation Administration (MDOT MAA) since 1994, progressing from his initial position of Landside Management Specialist to Airport Licensing Officer to Assistant Airport Manager for Martin State Airport, and currently, Chief of Martin State Airport. He is a private pilot and holds a B.S. Degree in Aviation Management from Florida Institute of Technology. A U.S. Marine, Mr. Pollard served in Marine Helicopter Squadron 204 based in North Carolina.
He is a former member of the Board of Directors, Policy Review Committee and Chair of the General Aviation Airports Committee for the American Association of Airport Executives (AAAE). He is a Past President of the Northeast Chapter of AAAE. Mr. Pollard also serves on the FAA's Research and Development Advisory Committee and is a member of the Aero Club of Washington and the Editorial Board of Airport Magazine. He also serves on the Board of Directors of the Chesapeake Gateway Chamber of Commerce.